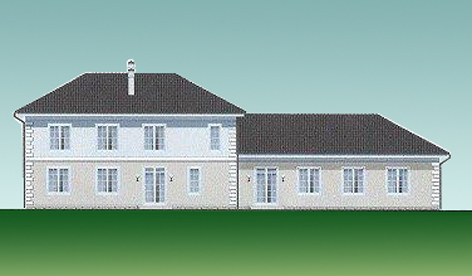 Further progress in Schatrowo
In April 2017 we reported on the construction project of our long-standing partner, "Healthy Generation", in the Kaliningrad region. To our great joy, the brothers and sisters visited us on August 24, 2017. Thanks to the donations received, we were able to give them 5,000 euros for further construction work.
In the meantime, the construction has made great progress:
Construction report:
The purchase of land was already in July 2016. In January of this year, the building development with electrical and gas connections was completed. Since then, the house connections for electricity and gas have been in operation.
The final building permit was issued in May. Subsequently, the foundation plate with the basic pipes for the water supply and disposal was laid by mid-July. Later a biological treatment plant will be built for the center.
On August 16 the shell of the ground floor was completed and on Sat., August 26 the concrete intermediate ceilings were finished.
By the end of September, the masonry construction of the upper floor and the cross gables should be finished. The roof truss is to be installed and the topping-out ceremony celebrated in time for the Reformation anniversary. At the moment we are right on schedule.
After that there are still two months left to make the house safe against snow and rain for the coming winter. For the roofing and the installation of the windows, a total cost of €10,700 is planned. For a part of it a subsidy has been applied for, the remaining finances are still missing.
---
News from the project: "New building therapy center in Schatrowo"




Visit of our partner

"Healthy Generation"

 

in November 2017
When our Russian partners visited our mission organization in Penkun in November 2017, they showed us the current status of the construction project. Since then, construction phases 3 and 4 have already been completed. The topping-out ceremony was celebrated on October 31.
For the realization of the 5th construction phase (winter-proofing: installation of windows and roofing) the project managers received another 5,000 euros.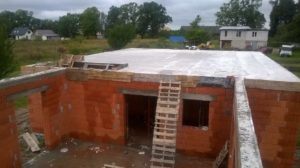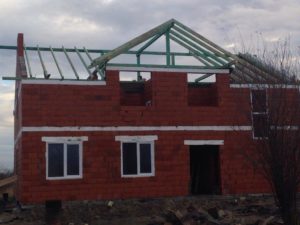 ---
We are grateful for your support so that the construction of the rehabilitation center for drug-ill women can continue.
Donate to:
EMG e.V.
Sparkasse Uecker-Randow
IBAN: DE 14 15050400 3420001818
BIC: NOLADE 21 PSW
Verwendungszweck: PJ 2016-051