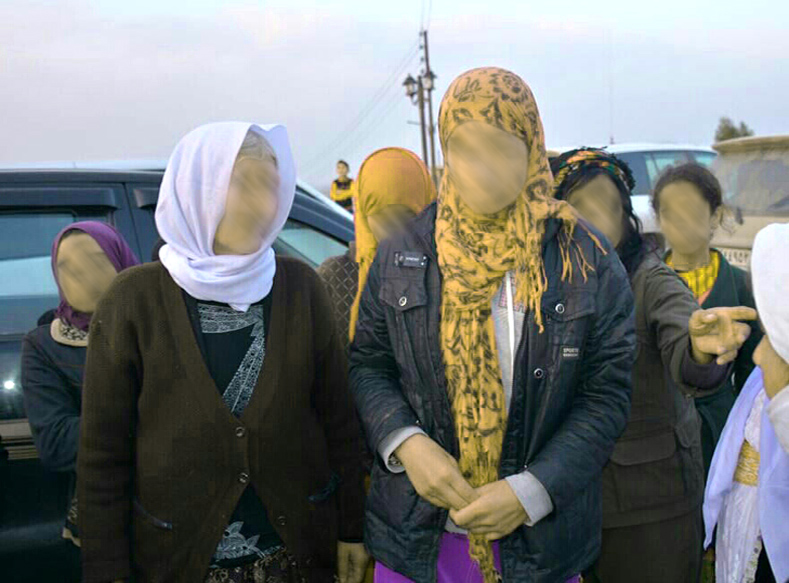 "Women and girls that have fled need special protection"
(Quote: from the Magazine of International Society for Human Rights (ISHR) IGFM in Germany # 3-4, 2015)
On his journey to Iraq in December 2015, the leader of the European Mission Fellowship was asked, if our Mission would participate in giving escape aid to captured and enslaved Kurdish girls and women from the Syrian war zone.
At the end of February, when we received the information from our contact person, that everything was set to free 31 persons concerned, the board of the European Mission Fellowship saw no reason not to help.
Especially since the verses from proverb 24, 11-12 urgently challenge us to act.
Rescue those being led away to death; hold back those staggering toward slaughter. If you say, "But we knew nothing about this," does not he who weighs the heart perceive it? Does not he who guards your life know it? Will he not repay everyone according to what they have done? (NIV)
In confidence of the grace of our mighty god and savior Jesus Christ, our Mission leader Frank Seidler agreed, that until the date of the release we would have collected 50.000 Euros, which was only a part of the money needed. The Kurdish government would raise the remaining 15.000 Euros.
During Sunday service in our church we raised awareness and pleaded to support this cause. The members immediately started an appeal for donation under known friends and supporters of the European Mission Fellowship, other Christian churches and aid organization, politically active citizens as well as known government supporters.
Time was short and the pressure was on for the people responsible for this project.
Thanks to the donation of almost 10.000 Euro and a loan of around 40.700 Euros we were able to deliver the money on time into the hands of our cooperation partners.
As a result of this, the European Mission Fellowship is in 40.700 euro debts to its creditors, in the first quarter of the year 2016. Seeing the low world market price of oil and the high burden for the Kurdish government to fight ISIS, securing the refugee camps and performing first aid on site, a return of the money is not expected.
Therefore we depend on the financial support of generous donors.
Our Kurdish contact person was accompanied by a young, former enslaved woman, which was able to be freed out of the hands of her tormentors. She is one of the many traumatized women out of the countless villages, that have been raided by ISIS in 2014, where numerous fathers, unmarried men and boys were brutally tortured and murdered and most girls and women were kidnapped into captivity to later be sold as sex slaves. During her stay in our region she visited our houses and talked with female employees about her cruel history. Trough the help of an international Human rights Organization, she and other escaped women are currently staying in the federal state of Baden-Württemberg where they are in psychological care. Before our Mission had the honor to get to know this woman, an article about her book was printed in the BILD-newspaper.
"Shirin – I remain a daughter of the light – my escape out of the hands of the ISIS terrorists"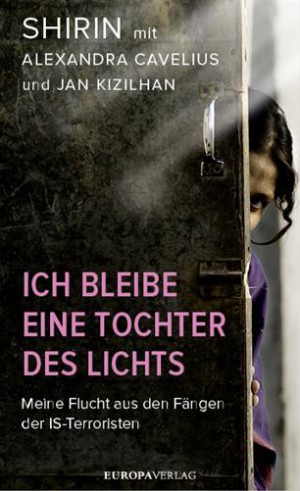 One of our female staff members read this article and bought the book. At this time, while she read a bout these cruel experiences from "Shirin" and other girls, she could not know, that shortly after reading this, god had chose her to personally get to know her. "If only once I could put my arms around one of these abused women-that's all…" that was her prayer.
God would not be god, if he wouldn't react to such an earnest desire of heart. It shows us, as employees of the European Mission Fellowship, how much god has set us responsible as his tools in his plan to "unchain people", and that we are able to make Christ's love known in the immediate spotlight of history.
It is a great privilege for our mission, to be part of this and other aid projects.
All of our staff members feared for five long days about the women and the helper, to see if god would give grace and success for our plan.
In the night from March 4th to the 5th the chairman received the redeeming news from our contact person that all 31 women were free and brought to a safe place.
There was a tremendous gratitude during the announcement at the Sunday service.
The question is how will it be going on for the traumatized women and children? Will they be lucky to come to Germany and have the chance for a new beginning?…
Employee, Marion Brodbek
I also bought this book and could not hold back my tears when reading each chapter. In places the text blurred in front of my eyes from sheer crying. Whenever I thought it couldn't get any worse, to my horror, it became even more cruel. It is unbelievable what brutality and inhumanity people are exposed to who are caught by IS terrorists. This is a short excerpt of the book:
" …This closeness of this man- that was too much. How could he even dare do that?
Rape – that is the biggest disgrace for us Yezidis. The ultimate suffering that could happen to a woman. We would give everything, to prevent this from happening. You could kill us, shoot us, or slaughter us, but to dishonor us like that, that is the worst of all. …"(words of Shirin)

" …That is no war against woman. Women are used to recruit new members for ISIS. Women are systematically made to victims. ISIS deliberately uses sexual violence to tear up society whilst destroying their most valuable members. Whoever rapes a woman, also ravishes society and their family.
…This new Islamic terror exceeds our human understanding of cruelty and suffering in an unprecedented extent."
(Quote from Prof. Dr. Dr. Jan Kizilhan, Co author of the book and leader of the major "Social work – people with mental illness and addicts" at the dual academy Baden-Württemberg in Villingen-Schwenningen. He supervises some of the traumatized woman who reside in Germany.)
Therefore, dear friends and supporter, I can only suggest to you to read the book and ask you, to support the European Mission fellowship financially, to free more women and are able to prevent further rapes and torture.
1.Peter 1:18-19

For you know that it was not with perishable things such as silver or gold that you were redeemed from the empty way of life handed down to you from your ancestors, but with the precious blood of Christ, a lamb without blemish or defect. (NIV)
WE ARE ALSO BOUGHT WITH A HIGH PRICE!
Like Christ has bought us with his own blood, we are entitled to help other people into freedom.
(Written by Marion Brodbek, translated by Leonore Embree)
Read more:
Supporting the European Mission Fellowship (EMG e.V.) in rescuing slaves from ISIS
The Suffering of a Mother
When the pain is unbearable
Dehumanization
---
Donations are welcomed under:
EMG e.V.
Sparkasse Uecker-Randow
IBAN: DE 14 15050400 3420001818
BIC: NOLADE 21 PSW
Verwendungszweck: SPENDE – PJ 2016-007